Celebrating the Region and the Culture
Negaunee Heikki Lunta Winterfest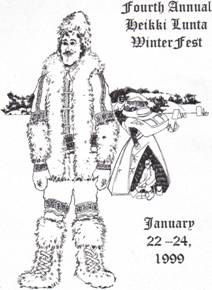 Advertisement for the 1999 Heikki Lunta Winterfest. Courtesy City of Negaunee.
In 1994, following the success of the summertime Pioneer Days in Negaunee, Michigan, city officials decide to create a winter festival on nearby Teal Lake and the Heikki Lunta Winterfest is born. Taking place in January 1995, the first festival features activities celebrating the importance of winter to local tourism, and to the winter activities of the residents themselves.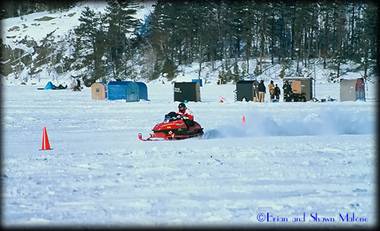 Snowmobile dragging at Heikki Lunta Winterfest.
Photo © 2006 Brian and Shawn Malone/ lakesuperiorphoto.com
While the festival is named for Heikki Lunta, it does not take on an ethnic quality. It is a celebration of the traditional outdoors lifestyle of area residents, featuring ice fishing, skiing events, fireworks, a parade and other such things.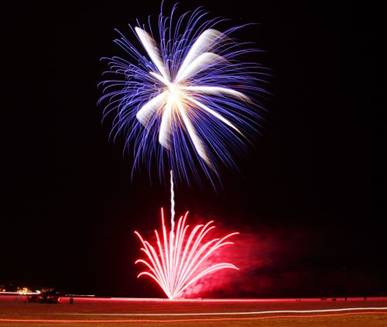 Fireworks over Teal Lake at the Heikki Lunta Winterfest.
Photo © 2006 Shawn and Brian Malone/ lakesuperiorphoto.com